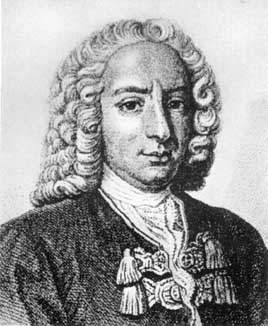 Daniel Bernoulli
The purpose of this website is to provide information and knowledge about those people who have made substantial contributions to the field of flow measurement. There are three levels or tiers of people on this site:

Pioneers of Instrumentation - Historical figures who have developed theories or made important contributions to flow measurement.

Legends of Flow - Living or contemporary people who have developed theories, founded companies, or otherwise made important contributions to flow measurement.

Movers and Shakers of Flow - Important people and decision makers in flow who have not yet achieved legendary status, but who nonetheless play an important role today in the field of flow measurement and instrumentation.

Legendary & Pivotal Companies in Flow - Important companies in flow and instrumentation that play a fundamental and innovative role in product and technological development.

Legendary Technologies - This section contains articles and information about the legendary technologies that have made the flowmeter market what it is today. Includes both new-technology and traditional technology flowmeters.

Legendary Products - Relevant products in flow and instrumentation.